Mechanics Fun Facts from Luke`s Automotive
By: Luke Shaff ~ 10/10/2019
Henry Ford came up with the phrase "tune-up" when he was working on his first automobile prototype. The first ignition system was made up of spark plugs and ignition coils. As these coils worked they would emit a buzzing sound, and if they were all working together correctly they would all buzz at the same level and be "in tune." If they weren't working together, this meant the vehicle wasn't running it's best, and these coils needed to be adjusted – or tuned-up – to make the car run better. Today we still use the phrase "tune-up" for auto maintenance services that can help improve a car's engine performance.

---
Your brakes are extremely important
By: Luke Shaff ~ 10/3/2019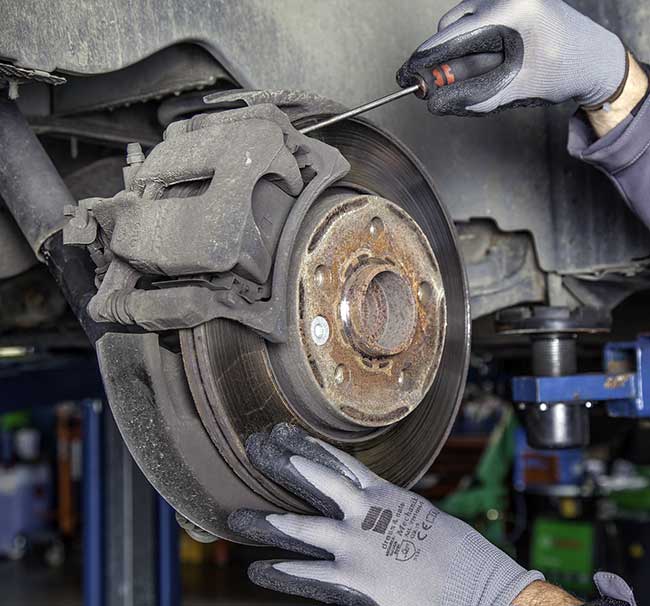 Your brakes are extremely important. Having good brakes just keeps you out of trouble. You'll want to carefully maintain your brakes. With disc brakes, brake pads rub on a disc – or rotor – to slow the wheels. The pads are attached to a caliper that squeezes the pads against the rotor. It's kind of like how squeezing the handbrake on a bicycle pushes the brake pads against the wheel of the bike.
Now pads just wear away with use – kind of like a pencil eraser wears out. The good news is that replacing brake pads is a straight-forward repair.
If you hear squealing or grinding when you use the brakes, have your service advisor check them out. He'll have a technician perform a thorough brake inspection to see what needs to be done. He'll check for signs of brake problems and go over other brake components to see that they're working properly.
He can tell you if it's time to replace the pads or if there are other issues with your brakes that should be addressed. Some people ignore the warning signs and keep driving long after the pads are completely worn out. When that happens, metal brake components will grind on the rotor, damaging it enough that it needs to be resurfaced or replaced.
Rotors can also warp or crack, in which case they'll need to be replaced. Brake calipers also wear out over time. They can develop leaks, or the caliper pistons can freeze open or closed – either way it's not good. When this happens it's time to replace the calipers. A thorough brake inspection will reveal worn bearings or seals as well.
The new pads we put on your vehicle will restore your brakes to manufacturers' specifications. Or, we can install upgraded parts to increase your stopping power and reduce brake noise and brake dust. We have several options to meet your braking requirements and your budget.
Taking care of your brakes keeps them working safely – and you could prevent premature brake repairs down the road.
Give us a call
Luke's Automotive
15145 NE 90th St
Redmond, Washington 98052
425.885.4333