Car Repair Auto Mechanic | Luke's Automotive Redmond WA 425-885-4333
Add your name to our contact list for our Special Offers!
Call Luke for all of your auto repair questions!
Phone: 425-885-4333
Address: 15145 NE 90th St. Redmond, WA 98052
Hours:
Monday - Thursday: 8 AM - 5:00 PM
Friday - 9 AM - 4 PM
CLOSED Saturday & Sunday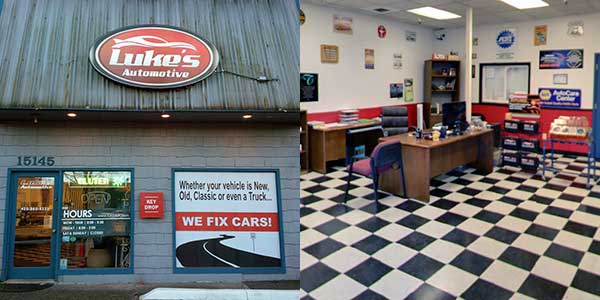 Brought my car in for a transmission problem but much to my surprise it turn out to be a bad fuel filter. Luke was able to figure this out very quickly and get me back on the road for pennies compared to what I was thinking.
Steve