Safety with Your Vehicle During a Safe 4th of July!
Luke's posts regular blogs to offer you great information and advice about your car maintenance. Check back often for new posts. Search for a specific topic!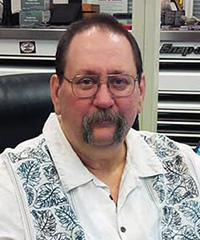 Luke Shaff

Enter your email address below to receive updates when new blog posts are added!
Auto Repair Tips (more)

Stuff from Luke (more)

Happy Customers (more)

Safety Tips (more)

Safety with Your Vehicle During a Safe 4th of July!

By: Luke Shaff ~ 7/2/2020

We want everyone to have a happy and safe 4th of July and to be able to have that, we must give you some safety tips while having fireworks in and near your cars.

Keep ALL fireworks out of a hot car for a long period of time
Never smoke in a car while having fireworks in the car
If you can, transport the fireworks in a plastic container (if you don't have that, keep them in the trunk, while not able to roll around and be loose)
Never light a firework from your car and or truck bed
Make sure when lighting fireworks, all vehicles are a clear distance away in case a firework has a dysfunction

Each year fireworks start an average of 300 vehicles fires. We want to ensure everyone is safe and can have fun as well!

Have a Happy and SAFE 4thof July!

---